Truckload of Tampons - Period Supplies Drive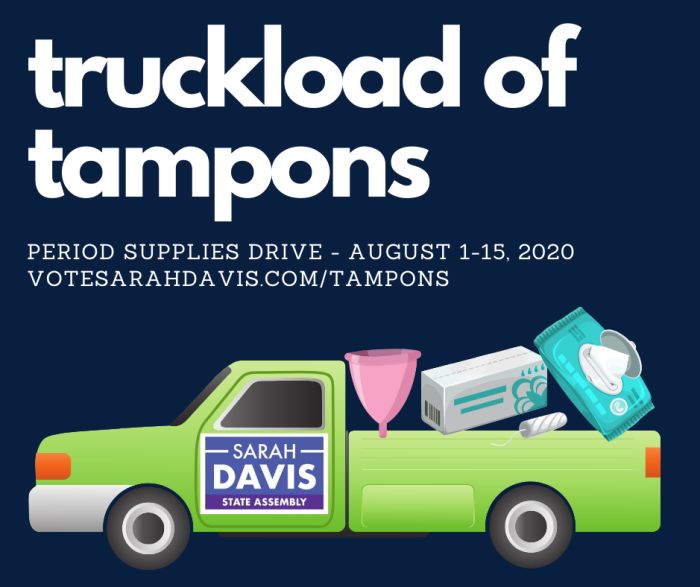 1 in 4 people with periods worry about affording necessary supplies. We're fighting period poverty with a period supplies drive. All donations will be brought to the San Diego Food Bank, who has a period supplies distribution program.
We're accepting donations of the following, in unopened packaging:
Pads (disposable or reusable)
Tampons
Liners
Menstrual cups
Underwear
Wipes
Resealable plastic bags (Ziploc)
If you want to purchase period supplies and drop them off in Hillcrest, please drop off at 3839 Herbert St, San Diego CA 92103 between 9am-6pm daily.
If you want to order period supplies at Target from the link below, follow the instructions in this registry and our team will pick up your purchase.
Period Supplies Drive Registry at Target