Birth Justice Platform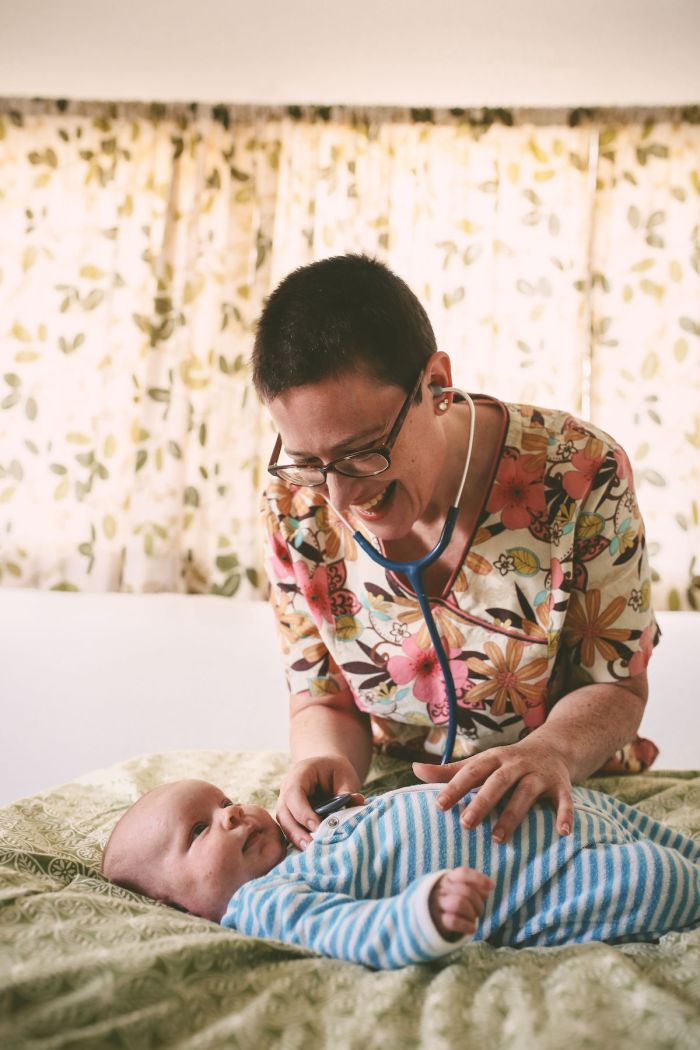 Bottom Line: Structural and historical racism and sexism threaten the physical, mental, and community health and safety of childbearing Californians and their infants. We must take proactive steps to support the wellbeing and autonomy of pregnant people with a Bill of Rights in Childbirth. We must also invest in community based, evidence informed healthcare models and provider education. Birth justice policy overlaps economic policy, and as we move forward with economic transformations such as a Green New Deal, we must include paid family leave and basic income for families with infants, as well as heavy investment in training and supporting midwives, doulas, lactation support people, and community health workers with family sustaining wages and benefits.
Sarah will champion:
A Bill of Rights in Childbirth: legislation to protect bodily autonomy, individual integrity, and physiologic bonding. These protections are not currently specified in California law.
Bodily autonomy: legislation to ensure that pregnant people have equal right to protection of bodily autonomy as non-pregnant people: they must be protected from coercion to undergo any procedure and from coercion to give birth in a specific location, and must have access to the support people of their choice during pregnancy, childbirth, and postpartum. Must have access to food and drink, freedom of movement, uninterrupted skin to skin care.
Payment models that promote good outcomes: legislation to support changing the payment models for prenatal, birth, postpartum, lactation, and infant care in California, starting with Medi-Cal, so that models replace overused, high-intervention, high-cost procedures with evidence-informed, high-value, high-patient-satisfaction models.
Doulas (trained childbirth support people): legislation to pilot Medi-Cal coverage for doula services with a payment model that values the doula's labor and contribution to the community.
Invest in training midwives: legislation to bolster public midwifery education. There are currently only two public midwifery education programs operating in California. This is unacceptable and we must invest in at least one public midwifery education program each in Northern California, the Bay Area, the Central Valley, Greater Los Angeles, and Southern California. Public midwifery education programs should be both at CSUs and at California community colleges to maximize accessibility, quality, and geographic diversity.
Midwifery licensure: legislation to authorize practice for certified midwives (CMs)
Board of Midwifery: legislation to create a board of midwifery. All midwives in California should be self regulated, consistent with the International Confederation of Midwives Standards. Currently, some midwives are regulated by the Medical Board of California, and others by the Board of Registered Nursing, but none are regulated by an independent midwifery board.
Birth centers: legislation to fund replication of birth centers, and invest in small, community rooted centers run by independently operating midwives (LM, CNM, CM), particularly those owned and operated by Black and Indigenous midwives. Legislation to create value-based payment model, streamline licensing and enrollment in Medi-Cal, and ensure sustainability of practices.
Clinical training: legislation to free the bottleneck in healthcare education - there are not enough clinical preceptors currently able to teach students without compensation. Evidence supports the high value and return on investment for public payment for preceptorships for students of midwifery, lactation, and behavioral health specializing in perinatal mental health.
Economic transformation such as a Green New Deal: legislation to include universal healthcare coverage for pregnancies, birth, postpartum, lactation, paid family leave, and basic income for families, expanding on efforts such as San Francisco's cash payments to pregnant Black individuals.
COVID specific protections: legislation to confirm that doulas are essential and that a pregnant person must be permitted to have the person(s) of their choice present during childbirth. To ensure that insurance plans cover birth center and home birth options.
WHO Code: legislation to codify in California the World Health Organization's International Code of Marketing of Breast-milk Substitutes, enacted in 1981 but never signed by the United States.
Reproductive justice committee: legislation to create and fund a reproductive justice committee within the Department of Health Care Services with full funding for participation from communities most impacted by perinatal and reproductive health outcome disparities.